Fly Fishing Knots No. 1 - The Fly Reel Knot
Showing how to tie a simple knot for attaching the fly line backing to the fly reel
The diagram below shows the main connecting knots in fly fishing, i.e. from reel to backing line; backing line to fly line; fly line to fly leader; fly leader to fly, with the addition of a dropper to attach a second fly.
Click on the numbered black dots to see illustrated instructions on how to tie each knot in the series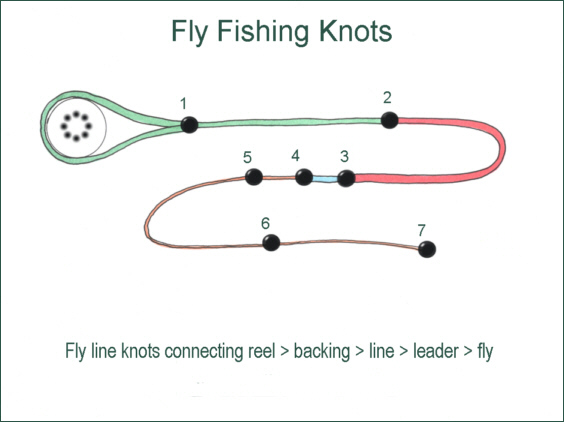 click a dot to select a knot
Fly Line Backing to Reel
This is a simply tied knot for attaching the fly line backing to the fly reel, as illustrated below.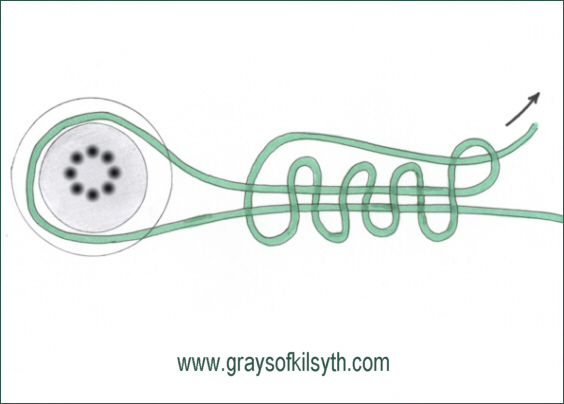 This is a simple and reliable knot which can be used to secure backing line to the reel. For added security, take the backing round the reel drum twice before tying the knot. After pulling the slip knot tight, trim the loose end but not too close to the knot.
FLY FISHING KNOTS
For illustrated instructions on how to tie the various fly fishing knots, click on one of the following links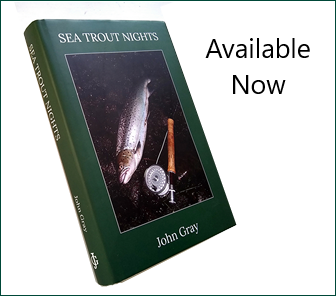 Quick Product Links
Our Needle Tubes and boxed selections of trout, sea trout and salmon flies are available in our online fly shop with free UK delivery on all orders over £50.
All online payments are processed by the trusted Worldpay payment system, the safest way to shop on the internet. You can be sure that your personal and credit card details will remain strictly confidential and secure. We normally dispatch all orders within 24 hours of receipt of your order, by first class post within the UK (which often means next day delivery for orders placed early in the day) and by airmail to international destinations.