Sea Trout Tube Flies
A selection of sea trout needle tube flies for day and night seatrout or sewin fishing on British rivers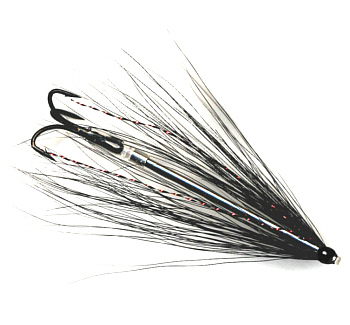 Box of 12 sea trout needle tube flies
A boxed selection of twelve sea trout tube flies dressed on ultra slim stainless steel needle tubes, with an outside diameter of only 1.5 mm. The selection comprises six patterns, each dressed on two lengths of needle tube, 25 mm (one inch) and 35 mm (about 1.5 inches), supplied with silicone hook link tubing. Each selection of sea trout needle tube flies is presented, with or without double hooks, in a high quality Myran tube fly box.
The Sea Trout selection is just one of a range of fine tube flies dressed on our ultra slim stainless steel needle tubes, which, since their introduction in 2008, have recorded some notable catches of salmon, steelhead and sea trout.
The Sea Trout Tube Fly Selection
Sea Trout Tube Fly Selection
12 needle tube flies in Myran box
Two of each of six patterns are included
Price (without hooks) .............. £39.99
Price (with hooks) ................... £47.99
Free worldwide delivery
Now available online in all major currencies.
NOTE ON HOOKS OPTION
For those who wish to add their own tube fly hooks - single, double or treble, barbed or barbless - the selection is available without hooks.
For those who require hooks with the tube flies, there is an option to purchase the selection complete with 12 Fulling Mill tube fly double hooks
Sea Trout Needle Tube Flies
Developed and made in Scotland by Grays of Kilsyth, using very fine stainless steel tubing, the type used in the manufacture of hypodermic needles, Gray's Needle Tubes are the finest plastic lined metal tubes available for fly tying. We have now introduced this selection of twelve sea trout needle tube flies. The slim stainless steel tubes are easily cast on a single handed rod and fish a bit deeper than plastic or aluminium tubes. Being made from polished stainless steel, the kind used in the making of hypodermic needles, needle tube flies sink more readily than aluminium tube flies but fish a little higher, and more attractively, than the heavier copper and brass tubes. Needle Tube Flies would have a comparable sink rate and similar slim profile to flies dressed previously on Waddington shanks, but with the important benefit that the hook is easily changed on the needle tube fly.
Needle tubes are also much easier to dress than Waddington or snake lures.The needle flies in the selection above are simply dressed in two lengths for night fishing for sea trout but are also effective in daytime fishing for sea trout, salmon and steelhead.
One of eight Spey sea trout taken in two hours fishing in the early hours of June 23rd, 2014 on a simple black and silver Needle Tube Fly
The Sea Trout Tube Selection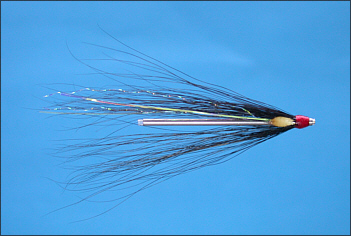 Black and Silver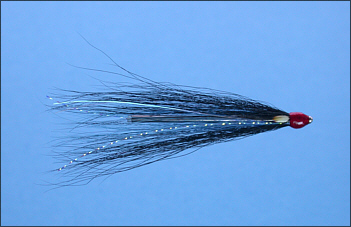 Black and Blue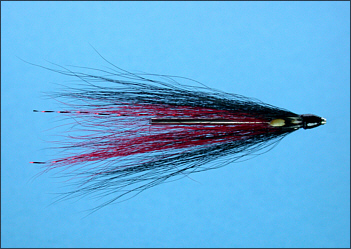 Black and Red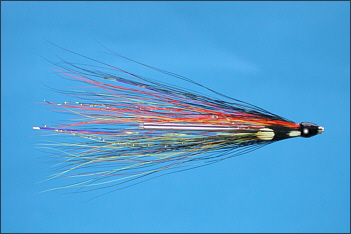 Black and Orange
Red and Orange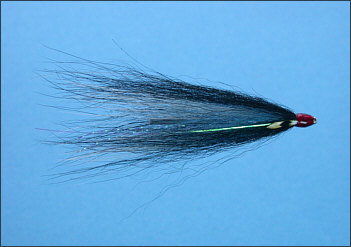 Black, Blue and White
Sea Trout Tubes with Double Hooks
Black and Silver Needle Tube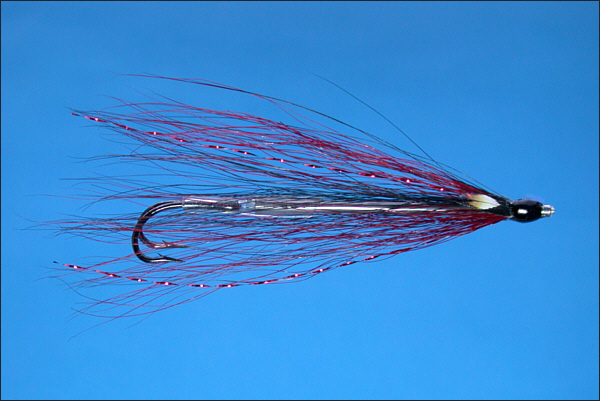 Black and Red Needle Tube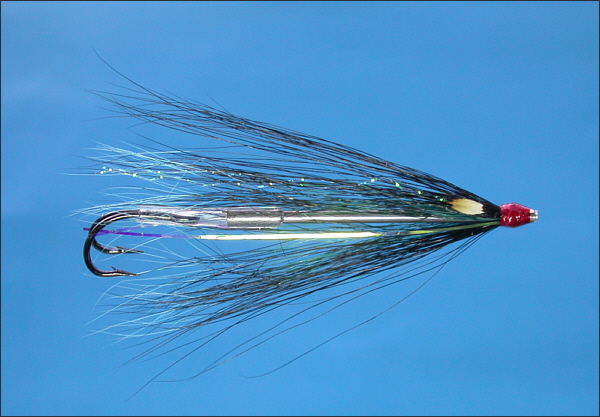 Black and Blue Needle Tube
Black and Orange Needle Tube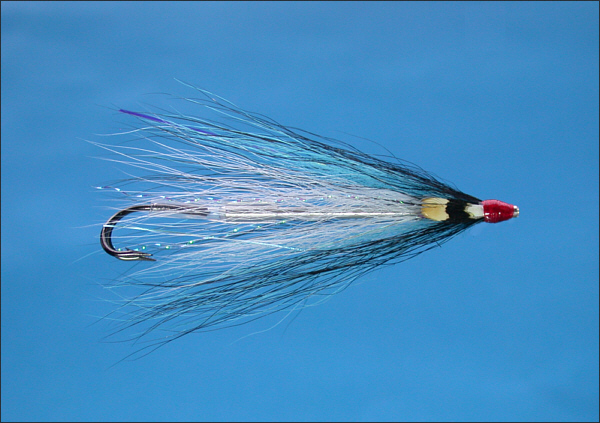 Blue and White Needle Tube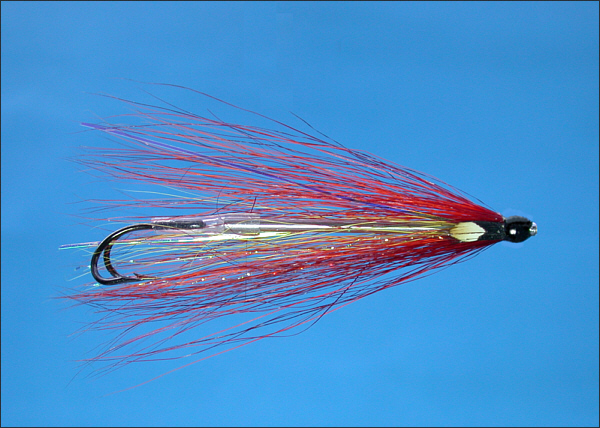 Red and Orange Needle Tube
The Sea Trout Needle Tube Fly Selection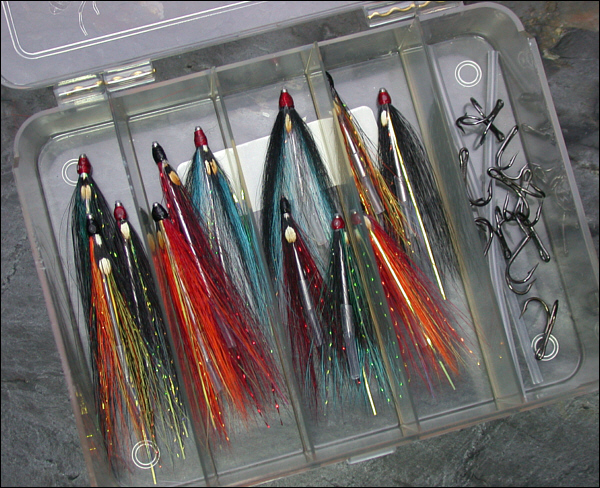 Gray's Needle Tubes
Developed and made in Scotland by Grays of Kilsyth, using very fine stainless steel tubing, the type used in the manufacture of hypodermic needles, Gray's Needle Tubes are the finest plastic lined metal tubes available for fly tying. In addition to the above selection of Sea Trout Needle Tube Flies, we now offer six boxed selections of Salmon Needle Tube Flies. Being made from polished stainless steel, needle tube flies sink more readily than aluminium tube flies but fish a little higher, and more attractively, than the heavier copper and brass tubes