Description
In PART ONE of this book, we follow the author in his search for sea trout over some four decades on some of the best of our Scottish sea trout rivers, including the Endrick, Earn, Allan, Border Esk and Spey. He even makes a short but memorable foray to Wales along the way.
In PART TWO, he draws on a lifetime's experience to guide the novice on his quest for that first very special sea trout to be caught on the fly at night. He gives sound advice on Where and When we might fish; how we might be affected by Water and Weather; the Ways and Means we might employ on the river; with a final detailed and well-illustrated chapter on Flies and Fly Tying, including some of the author's own original and highly innovative, yet simply made, lures that have served him well for many years, including the Needle Fly and Needle Tube Fly.
This book extends to some 250 pages with more than 170 maps, illustrations and black and white photographs, all taken by the author.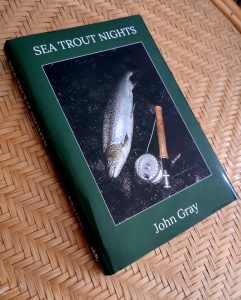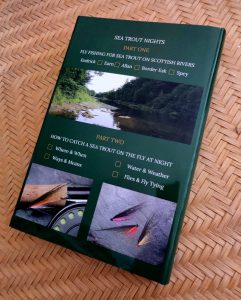 For more information and to view sample pages see SEA TROUT NIGHTS